Termites Swarming in Kansas City
Termites Swarming in Kansas City
Termites Swarming in Kansas City
When you find Termites Swarming in Kansas City, there will be questions you have. What do I do now? What options are available to me? Do I need a liquid treatment, or do I install the Sentricon Termite Elimination System around my home? These are all valid questions.
Flying Ant vs. Termite Swarmer
Termites swarm in Kansas City each and every Spring. Some areas in Kansas City have higher pressures of termites than others. The fact remains, they do swarm. This is the first sign termites are affecting your structure. The swarm usually begins the first warm day after a rain in the Spring. Swarms may occur more than one time in the Spring. This is due to the up and downswings in the weather. The three main differences between ants and termites are. Their antenna, wings, and the pinch in their waist.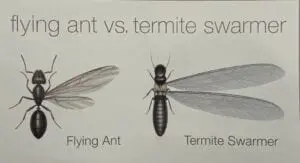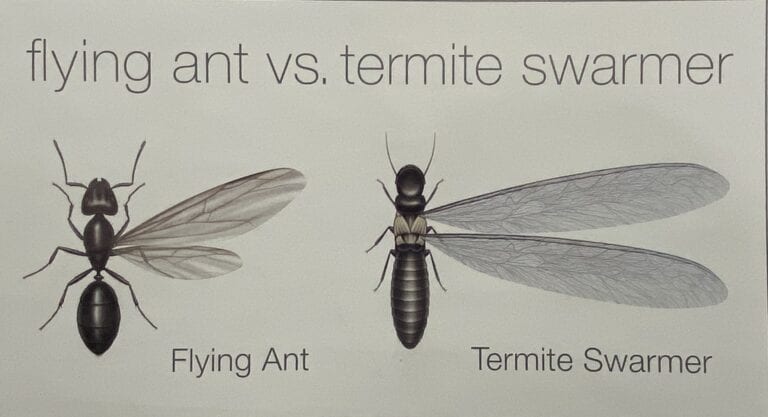 The Sentricon Colony Elimination System
The Sentricon Termite Colony Elimination System is a system that is designed to intercept termites before they reach your home's structure. Each station is placed strategically around your home. This allows us to treat for termites in your Kansas City home before they become a problem in your home or office. The best thing is they already have bait in them. So once termites find the station in your yard, the Sentricon Termite Colony Elimination System instantly starts working. Controlling the populations of termites around your structure. Yearly monitoring continues to ensure against future infestation.
Liquid Termite Treatments:
When you have Termites Swarming in Kansas City, liquid treatments are sometimes performed. Liquid termite treatments in Kansas City consist of trenches being dug around the foundation of the structure. Liquid termiticide injected into the soil. With a liquid termite application, termites naturally tunnel through the soil that is around your home. They then come in contact with the treated zone. Once the termites make contact with the treated area, the liquid termite treatment starts to work. Controlling the colony around your Kansas City home.
The injection of the chemistry is done in the trench and to the soil with specialized rods. The termite rods are inserted down four feet in the trench or to the footer of the structure, whichever comes first. We then apply the liquid termiticide, which creates a zone to protect the structure from termites. The termite trench is then saturated with termite chemistry, and the trench is then filled back in.
Any concrete that is around the structure must be drilled, so we can apply the termiticide to the soil that is underneath the concrete. After using the termite chemistry, the holes are plugged and sealed with cement.