Commercial Pest Control Company in Kansas City. Specialist in Prescription Pest Control Services. Board Certified Entomologist on Staff
Commercial Pest Control KC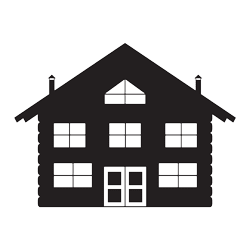 We are a commercial Pest Control KC company. At ZipZap Bed Bug Control KC we are trained and certified to be the best solution to your pest problem i
n Kansas City. Our Board Certified Entomologist conducts training with our technicians and certified commercial applicators on a bi-weekly basis to train, mentor and support the growth of our company. We are a commercial pest control company in Kansas City, Specializing in prescription pest control services. There is no job too big or too small. Give our office a call to schedule your next pest control service in Kansas City today.
We are a third generation pest management company located in Pleasant Valley, Mo. Just South of Liberty on 35 HWY. Our company is family owned and operated. We have been taking care of the communities pest problems for many years with lots of happy customers. ZipZap is committed to be your solutions provider for those tough bug issues. We have the knowledge to handle any commercial pest need.
Apartments
When you need pest control we have options. Pest Control services as well as Bedbug services in Kansas and Missouri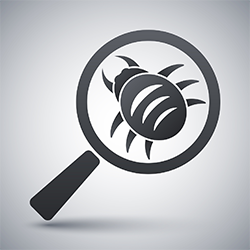 Hospital and Care Facilities
What type of pest is lurking around my Health Care Facility in Kansas City. Since we have a Board Certified Entomologist on staff we can prescribe a Pest Management treatment in Kansas City that is just right for your particular need.
Restaurants-Food Warehouse
What can be done to help keep pest out of my Kansas City Restaurant or Food Warehouse?
Fumigation of Rail Cars, Storage Containers, RV's, Buses, Cars, Warehouse Facilities and Homes is 100% effective on target insects in getting rid of what is hiding and hard to reach with conventional methods. At ZipZap Bedbug Control KC we are experts in ridding your place of Bedbugs, Beetles, Rats/Mice and Cockroaches. Stored product pest as well.
We can fumigate a stand alone restaurant for cockroaches and or rodents. Have a bad roach and or rodent problem. We can rid you worries away in one day. No messy residue to wipe away. Quick and clean elimination of all insects in your restaurant over night in Kansas City.
Have a Bus that has bed bugs. We can fumigate your bus and have it back on the road with 100% control of all insects eggs, nymph and adults.
Have a storage container that is going over seas and needs fumigated. We can fumigate using Phophine gas, ProFume, or Vikane gas. We are the leaders in fumigating commodities being shipped over seas.
We can fumigate your warehouse for rodents. We can fumigate your warehouse in Kansas City for any bug you need. Egss and all.
We fumigate over the road semi-cabs that have any insect problem, including bed bugs.