Termites are on their way to the Kansas City area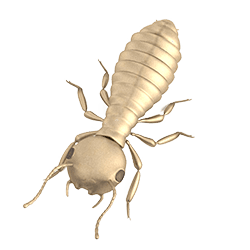 Spring will be upon us soon here in Kansas City. Spring also brings unwanted pest. Termites! Termites are on their way to the Kansas City area because of Spring. Why is Spring the reason Termites appear in Kansas City? As the grounds start to warm up and the rains come during spring, this is a wake up call for termites. They have been deep in the ground, working under the frost line, feeding on dead sticks and wood debris. Yes they eat cellulose. Your home is made of wood (cellulose). This first warm day after the first rains come in Kansas City tend to give a signal to termites that it is time to Swarm.
What is a swarm? A swarm is when the queen of the termite colony sends a signal to the Alates" reproductives of the colony" that it is time to leave the nest to meet up with other colonies to mate and make new colonies. Why is this important? Well this is normally the first sign to home owners that they may have a termite problem affecting their home. This is the time of year that homeowners get nourvous when they see long winged insects flying in and out of their home. Lots of calls are generated to pest management companies. Home owners are looking for termite inspections to see if their home has been affected by termites.
Be proactive not reactive when it comes to termites
What are some things I can do around my home to be pro-active in protecting my home from termites?
Eliminate all soil contact with structural timbers, form boards, and other wood around the home or building
Remove all wood debris, stumps, scrap wood, cardboard boxes and newspapers under and around the building.
Correct all moisture problems associated with the structure.
Eliminate all heavy vegetation around the structure.
Adjust the grade of the soil around the home or structure so surface water drains away from the structure.
Avoid using wood chips and mulch around your foundation.
Usinig Sentricon Termite Elimination System is the best way to protect your home from termites
Termite Company in Kansas City:
Call Today for your termite inspection