General Pest Control Services
Exterminators Kansas City. Bed bug heating and 100% effective Fumigation extermination
Exterminators Kansas City
At ZipZap Bed Bug Control KC, we are your exterminators Kansas City trained and certified to be the best solution to your pest problem in Kansas City. Our Board Certified Entomologist conducts training with our technicians and certified commercial applicators on a bi-weekly basis to train, mentor and support the growth of our company.
Since we are the best exterminators Kansas City has to offer. You can rest assured knowing we are here to "Take Care of What's Buggin You." Many happy customers refer us, and this is how our company has grown over the last 20 plus years. We have many pest control options for your Kansas City home.
Don't know what pest solutions you need for killing bugs around your Kansas City home. Don't worry. Our trained technicians are here to assist. Taught by our Board Certified Entomologist, you can rest assured knowing you have the best-trained technician around. Some of our technicians are third generation pest management professionals.

Options for your pest control needs. We have many pest control options designed to keep pests out of your home. Let our trained Pest Management Professionals perform a pest audit on your home today to prescribe a treatment just right for your home.
What type of pest will our exterminators Kansas City need to take care of. Click here for more pest options in Kansas City. Look further to see what pest you have in your Kansas City home.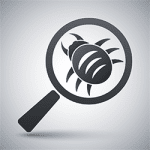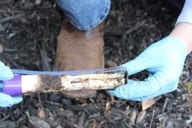 If you need an exterminators Kansas City to come to treat for bugs around your home, but what can be done to help keep pest out of my Kansas City home? You will find some helpful tips on keeping insects from entering your home.